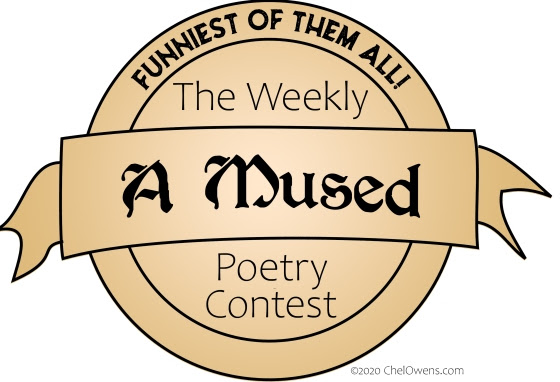 One month ago, readers were challenged to write an a-musing Christmas newsletter poem. Humor and terrible poetry abounded, and woo-hoo, I was the winner.
Mabilene's Christmas newsletter

Merry Christmas to all of you's,
time for our annual catch up and news
We know you always look forward to this
so everyone here sends a big kiss. XXX
Hubby Dwayne knows it was really dumb-crazy
but since the lockdown he's been a bit hazy.
Wore a mask to the bank and passed the teller a note;
six months in prison, that's all he wrote.
Our eldest, Billie-Jean, she's doing so well,
especially since she learned how to write and to spell.
She's a Social Influencer now, raking in the money.
Praise the Lord, it's the land of milk and honey.
Our boy, Nathaniel, is the world's greatest nerd;
want a new app and you just say the word.
His latest is a thing of digital beauty;
Sort of a cross between the Bible and Call of Duty.
Young Charlene, well, she tries really hard
she'll never be a whizz-kid or any sort of bard;
but I have to tell you she's making considerable progress
on her ultimate goal: Member of Congress.
Old Mabel, our dog, she keeps pumping out litters
despite her bouts with the mange and the skitters.
Last winter we sold one to a damned fool yuppie;
it's now in dog heaven, that poor slush puppie.
I'll sign off now and wish 'Season's Greetings'
(I don't want to miss one of my AA meetings).
Love to you all and always remember
I'll be back in your mailbox this time next December.